The Raven
The Raven is published by the 301st Group/Wings Association, a non-profit organization dedicated to the fellowship of its members. Membership in the association entitles you to receive the newsletter.
If you wish to submit a letter or story, please send them to:
Mail To:
301st Veterans Association
Attn: Tom Slaughter
2800 Youree Drive. Suite 364
Shreveport LA 71104
Email: TomSlaughter@Bellsouth.net

All letters become property of the 301st Bomb Group/Wings Association archives and may be edited for length, grammar and spelling before being printed in The Raven. Please print your name, address and any contact information below your signature, in case your letter gets separated from its envelope. Photos and other documents are welcome, but if you want them returned, please include a stamped, self-addressed envelope. Be sure to provide photo captions if available and label all items with your name, address and phone number.
---
---
---
---
Make A Donation
Support the Army Air Corps Library and Museum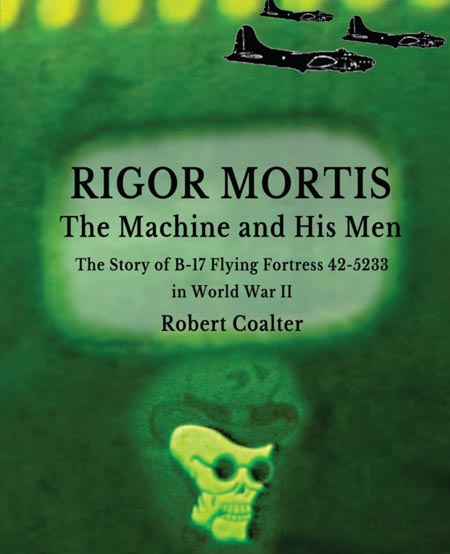 Order
B17 Rigor Mortis Book
Read the history of one of the planes of the 301st BG.
Military Cinema Presents
Combat film of the 301st BG in WWII on DVD.
Archival Combat Film Footage DVD of the 5th Bomb Wing includes the 301st BG.
---
---