301st Bombardment Group (H)
The 301st was constituted as the 301st Bombardment Group (Heavy) on 28 January 1942 and activated on 3 February 1942. The 'Heavy' designation signified that they would be assigned 4-engine bombers and for the 301st that would become the B-17 Flying Fortress. The group relocated to England in July-August 1942 for their first combat station.
History
They were one of only two heavy bombardment groups in the newly formed Eighth Air Force. Their first combat was in September 1942 targeting submarine pens at Rouen. Other targets were airfields, railroads and bridges in France.
The 301st transferred to the Twelfth AF after moving to North Africa in November 1942. From these bases they started bombing docks, shipping facilities, airdromes, and railroad yards in Tunisia, Sicily, and Sardinia. They even went after enemy shipping in the Mediterranean. The group received a Distinguished Unit Citation (DUC) for actions on 6 April 1943 when the group withstood intense antiaircraft fire from shore defenses and nearby vessels to attack a convoy of merchant ships off Bizerte and thus destroy supplies essential to the Axis defense of Tunisia.
The group attacked gun positions on Pantelleria during May-June 1943. Following the defeat of the Axis in North Africa they began flying missions to Italy from July-October 1943.
Following the Allies victory in Sicily and a line of attack deep into the top of the boot of Italy, the 301st was assigned to the newly formed 15th AF in November 1943. They moved to new bases in Italy in December and embarked upon a strategic campaign of various targets such as oil centers, communications, and industrial areas in Italy, France, Germany, Poland, Czechoslovakia, Austria, Hungary, Rumania, Bulgaria, Yugoslavia, and Greece.
The 301st received another "DUC" for a mission to Germany on 25 February 1944 when, in spite of vicious encounters with enemy fighters, the group bombed aircraft production centers at Regensburg.
Thourghout the remainder of 1944 and 1945 until the German surrender, they supported ground operations, the invasion of Southern France and missions deep into Axis territory including Germany itself.
They returned to the United States in July 1945 and were redesignated 301st Bombardment Group (Very Heavy) in August but inactivated on 15 October 1945.
Reactivated on 4 August 1946 they were assigned to Strategic Air Command (SAC) and equipped with B-29's.
The 301st was redesignated 301st Bombardment Group (Medium) in May 1948 and finally inactivated on 16 Jun 1952.
---
---
Commanders
Col Ronald R Walker, Feb 1942
Lt Col Samuel Gormly Jr, c. Feb 1943
Col John K Brown Jr, 3 Sep 1943
Col Jean R Byerly, 24 Nov 1943
Lt Col Karl T Barthelmess, 25 Dec 1943
Col John F Batjer, 3 Mar 1944
Lt Col John D Moorman, Sep 1944
Col Ernest S Holmes Jr, 8 Dec 1944
Lt Col Robert H Allyn, 1945
Col Raymond L Winn, 31 Aug 1945

Col George L Robinson, 1 Aug 1947
Lt Col Frank W Ellis, Sep 1947
Lt Col Thomas Classen, 20 Jun 1949
Col Harris E Rogner, 21 Jul 1949
Col Chester C Cox, 15 Dec 1950
Col Horace M Wade, Mar 1951-16 Jun 1952

---
---
---
Make A Donation
Support the Army Air Corps Library and Museum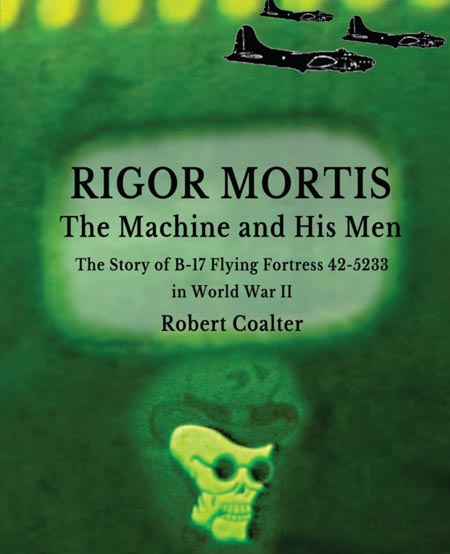 Get More Info
B17 Rigor Mortis Book
Read the history of one of the planes of the 301st BG.
Military Cinema Presents
Combat film of the 301st BG in WWII on DVD.
Archival Combat Film Footage DVD of the 5th Bomb Wing includes the 301st BG.
---
---