301st Bomb Group / Wings Association
Join The 301st Bomb Group / Wings Association.
Send your name, spouse, address, telephone, email, when you served with the 301st and what unit you were assigned (32nd, 352nd, 353rd, 419th, ARC, HQ, Support, Other).
Dues:
One Year: $5.00
Two Years: $10.00
Three Years: $15.00
Life Membership: $100.00
Life Membership for Members over 70: $50.00
Membership Book: $5.00
Contribution To Memorial Scholarship Fund: _____

Make checks payable to: 301st Bomb Group/Wings Association
Mail To:
301st Veterans Association
Attn: Tom Slaughter
2800 Youree Drive. Suite 364
Shreveport LA 71104

Email:
fax: (888) 840-5338
301BG.COM is not connected to 301st Bomb Group / Wings Association
---
---
---
---
Make A Donation
Support the Army Air Corps Library and Museum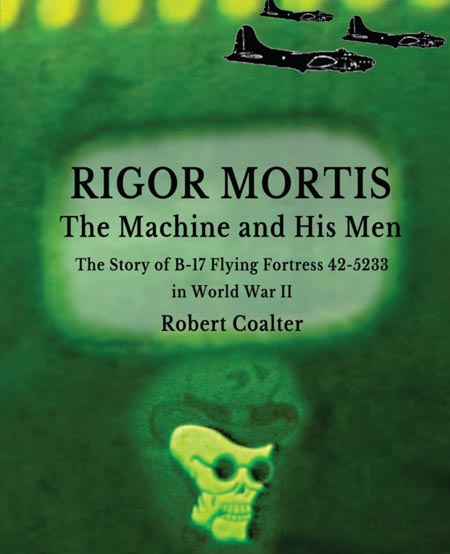 Order
B17 Rigor Mortis Book
Read the history of one of the planes of the 301st BG.
Military Cinema Presents
Combat film of the 301st BG in WWII on DVD.
Archival Combat Film Footage DVD of the 5th Bomb Wing includes the 301st BG.
---
---